In the spirit of one of my favorite holidays, the 4th of July, I decided to show you how I painted my nails swirly Red, White & Blue just in time for the weekend. I LOVE this holiday. Nothing makes me smile like patriotism, watermelon(with vodka or sober), summer, block parties with good friends and good food, playing on the beach, and of course FIREWORKS!
Start with as many colors as you want. 3 usually does it. Anything more than that is overkill. Of course I picked America's trademark colors. It helps to get polish of the same company, that way they're the same consistency.
Tape up around your fingernails so it's easier to clean up afterwords.
Put about an inch of water in a small container, and pour a generous amount of each color on top. It should float.
Use a toothpick or a needle(be careful!) to swirl the colors together.
Now dip the top of your nails in horizontally just to cover your nail.
Take off the tape with your free hand, or have someone help me. Then let it dry(!!!) before you use a q-tip to clean your hands up with nail polish remover.
Fireworks!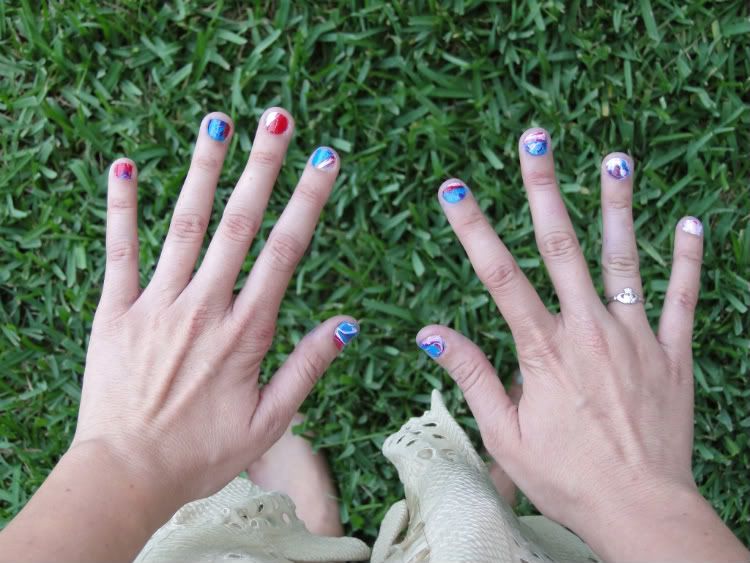 Now you can celebrate America's Independence Day right!
Have a happy and safe 4th of July and be safe!
Don't forget to smile.
:)
Lace