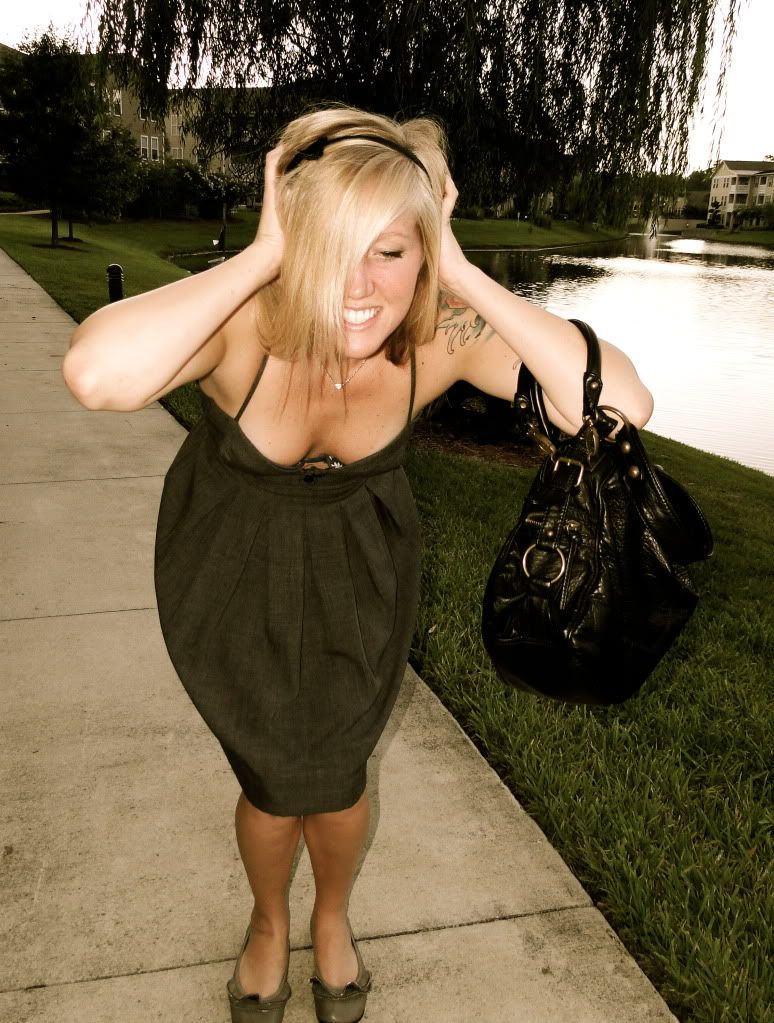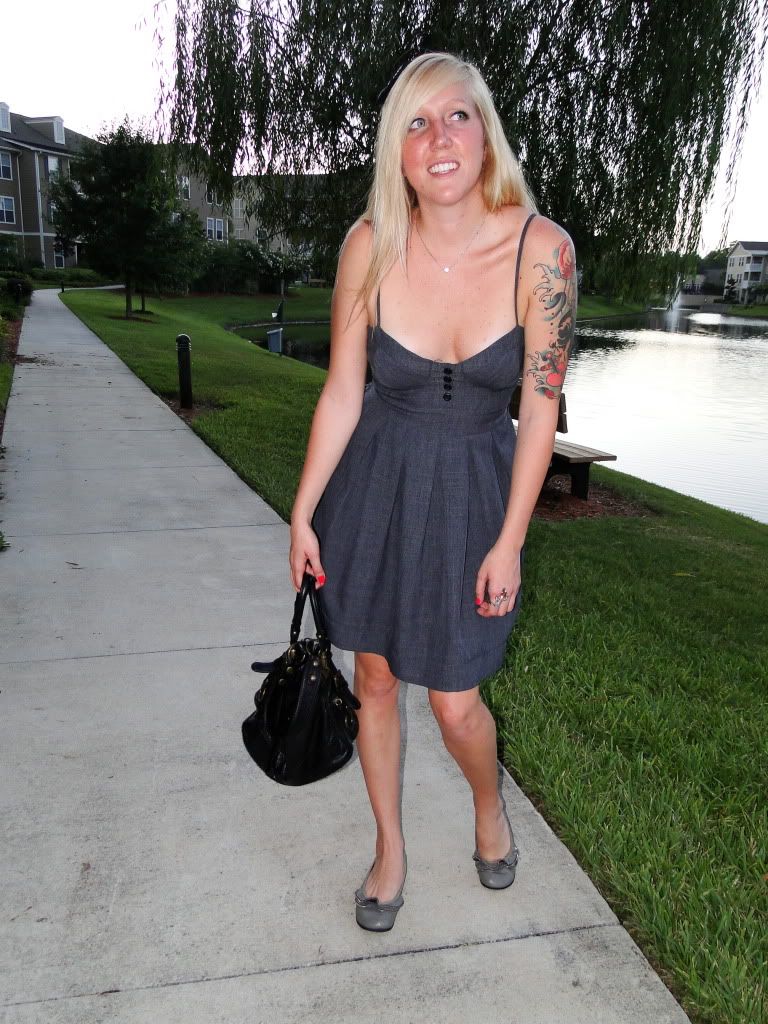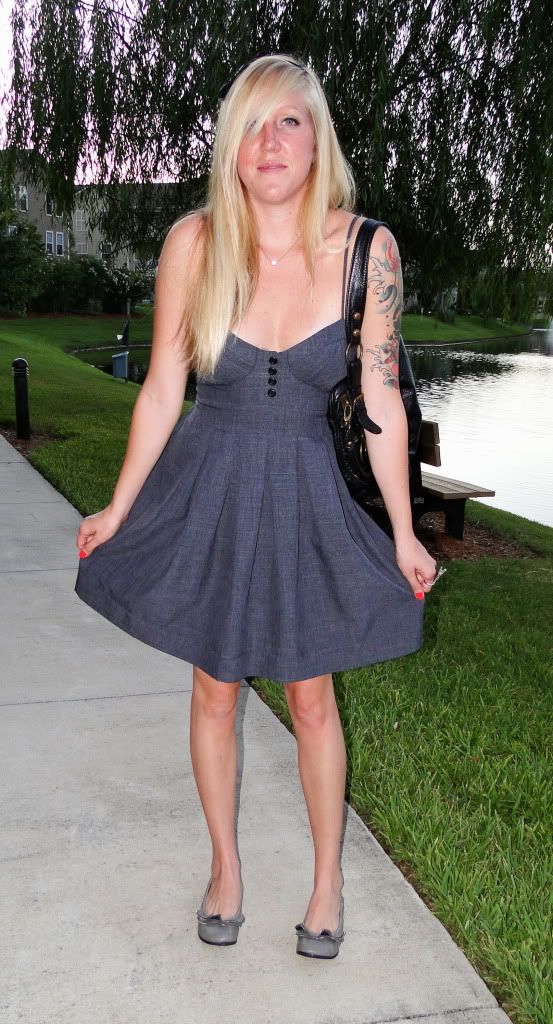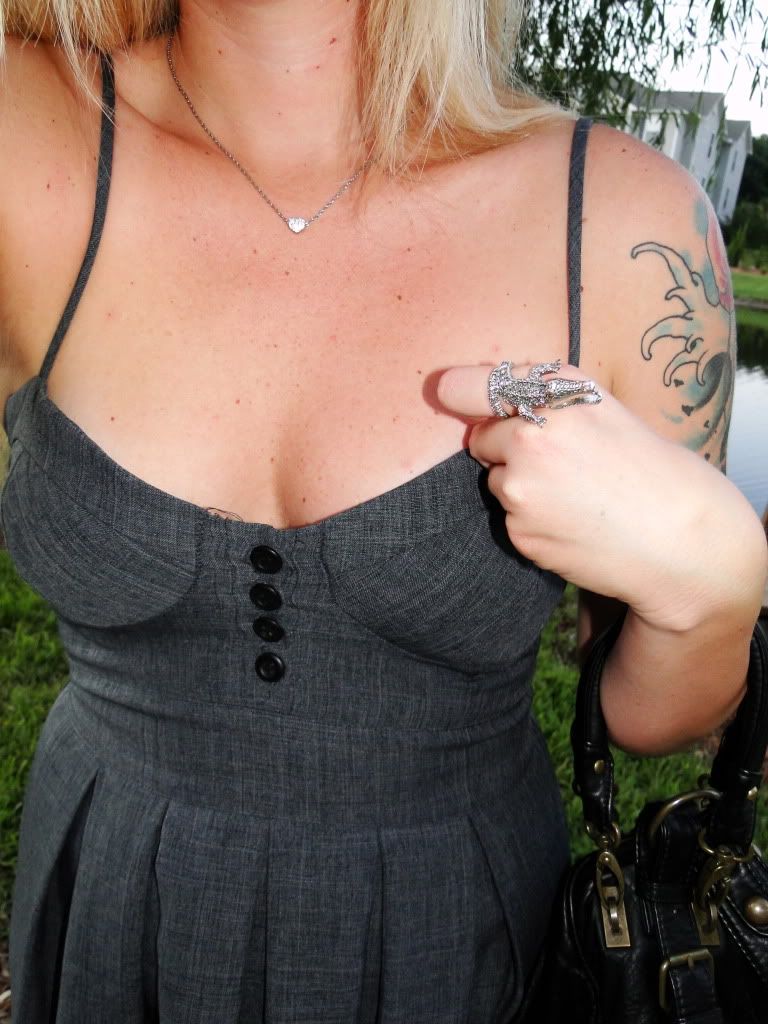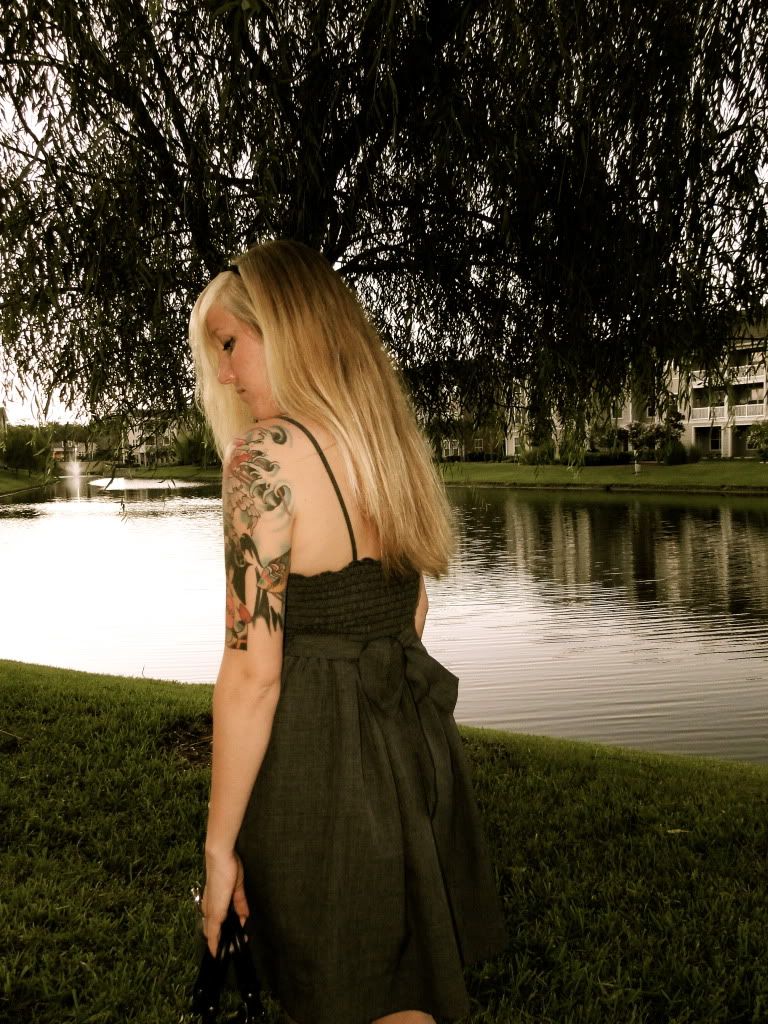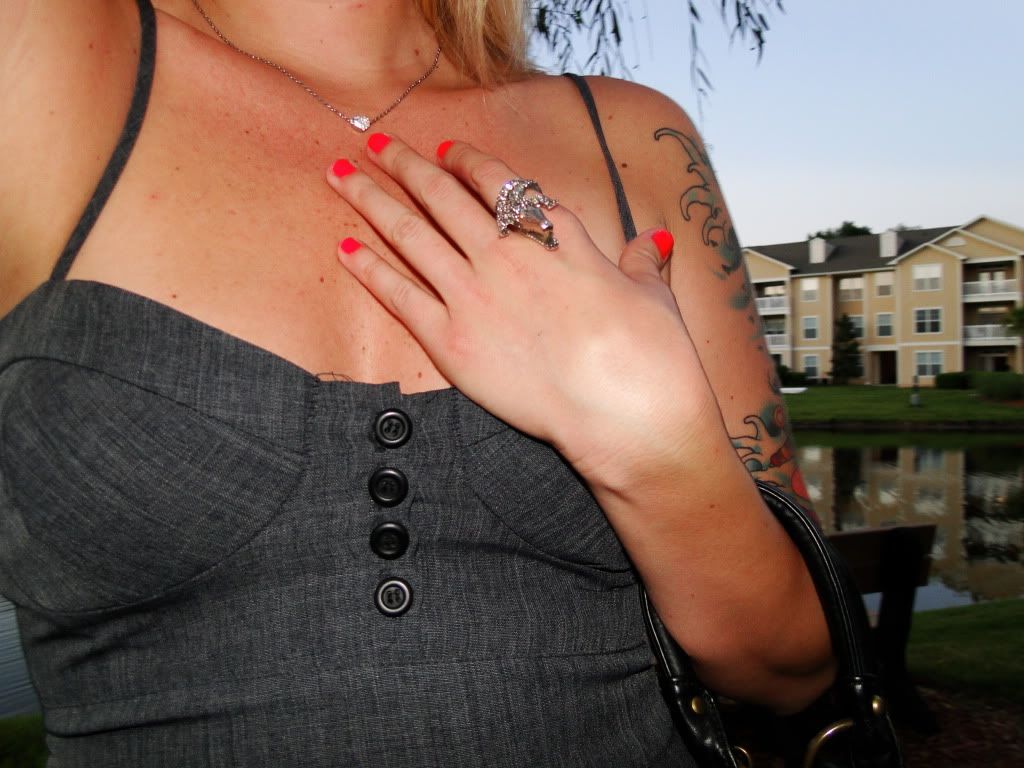 Sorry I haven't posted in a few days. I've been so busy! I've been helping out an energy drink company besides working my normal job so our living room currently looks like this: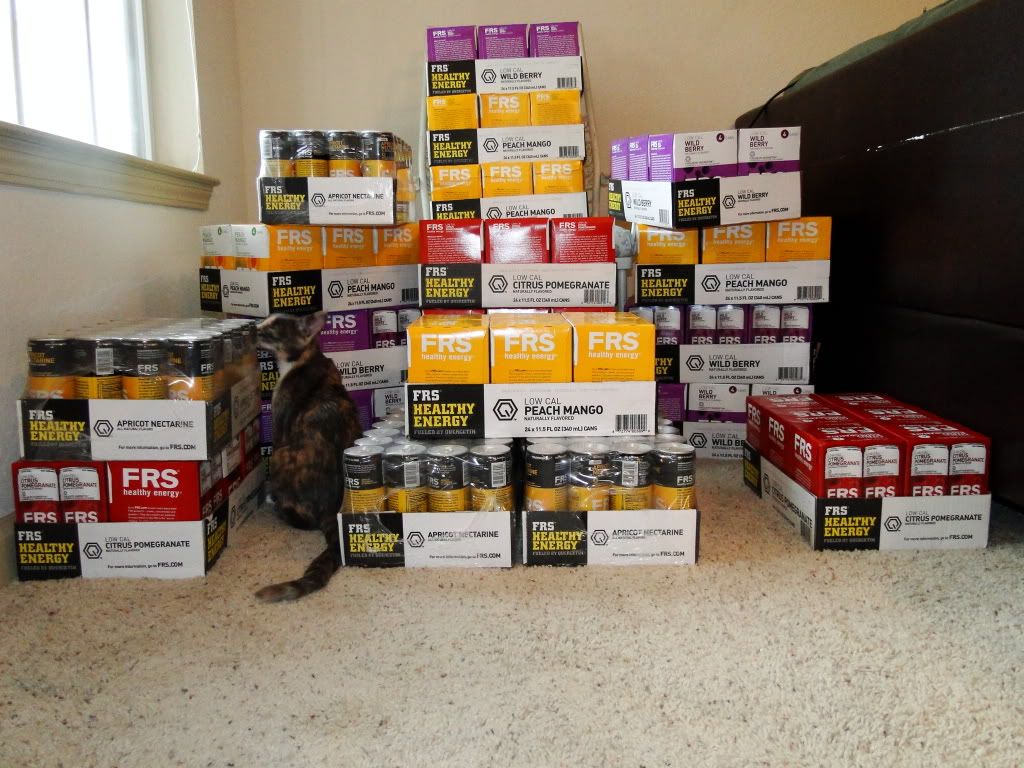 Don't mind the cute little kitty.
So.....Neon pink nail polish thrown into a bunch of black and gray. I'm wearing my FAVORITE dress in this picture. It's just so simple and adorable, huh?
It is also so versatile! I find that most anything the color charcoal gray is interchangable between night and day. I can shop or go to the library or go out at night in it or go on a cute date, preferably across the table from my super cute boyfriend in a 50's diner sharing a milkshake with 2 straws.
Lately I've been listening to the golden oldies. It makes me all smiles!
What's your idea of the perfect date?
Dress: UO
Ring: F21
Bag: UO